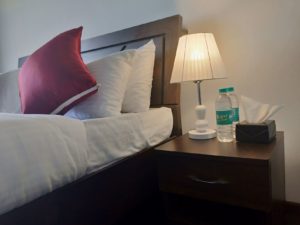 Corporate Managed Residence
We pioneered Customized Business Stay Solutions and completely changed the concept of business stays in Pune with a focus on what you want, rather than what conventional hospitality service providers had to offer. In effect, we give you personalized solutions.
At Live Innovative we do not sell a product, instead, we propagate a concept, wherein we customize business residences in exactly the way you specify. We create business stay solutions for you in the location of your choice, at the budget you specify and with the list of amenities that you require.
Live Innovative  Corporate Housing is a leading provider of corporate housing and corporate apartments, fully furnished apartments for rent, short term rentals, temporary housing and serviced apartments for large enterprises, travel agencies agencies, corporate personnel and extended stay business travelers. Our team is dedicated to offering the solutions that work for you your way. We bring together the Pune reach and local neighborhood expertise in major locations to meet your needs comfortably and conveniently. 
In today's dynamic world of multinational business long stays and corporate stay are realities executives face on a constant basic. Increasingly, corporates are looking beyond soulless hotel rooms for meaningful solutions that recreates a sense of comfort, privacy and intuitive amenities. Living spaces that are not just empty shells, rather a vibrant cocoon of well -bred comfort that a world-travelling executive can immediately relates to was the brief we gave ourselves in designing Live Innovative Corporate Housing.
Live Innovative for Corporate Housing
Accommodation fee inclusive of maintenance costs, utilities and daily cleaning.
No time-consuming setup of utilities or management of bills.
A cost-effective alternative to hotels, with greater privacy and a 'homely' feel.
Flexibility to amend the length of stay to meet changing circumstances (subject to availability).
Convenient locations, accessible to main business districts.
Quality furnishings and a fully equipped kitchen.
24 hour emergency contact line.
Rapid-response maintenance staff.
Learn more about our corporate housing and corporate apartments solutions here: