Welcome to Live Innovative
After nearly 10 years of operation, it's a pleasure to be part of the Corporate accommodation, Corporate Stay Solutions in hospitality management, providing a 'home away from home' to business travelers alike. For many years, We observed that the only option for business travelers was a hotels and often overpriced, without basic business amenities and with very little space to move. An opportunity was identified, to provide business travelers with more space and offer services that make working away from home More Convenient, More Affordable and More Comfortable. From this concept, Live Innovative Service Apartments in Pune was born. Our business is a Corporate Service Apartments in Pune, Corporate Housing in Pune, Corporate Managed Residence & Guest House Management created to meet the needs of business travelers. We offer more space, separate living and sleeping areas, a range of guest services and a friendly face – just a handful of ways we'll make you feel like you never left home. Since opening our first property in Aundh Pune we have grown and evolved to become the prominent service apartments in Pune for long stay. Now have over 11 properties in various locations in Pune and continue to grow – thanks to an excellent accommodation offering and our loyal and dedicated workforce. Live Innovative Service Apartments has a proven expertise in the area of providing comfortable corporate stay for our clients for last 10 years. We Live Innovative Service Apartments in Pune are experts in to provide perfect Corporate Stay solutions, 2/3/4/5 BHK Service Apartments in Pune for long stay and Standard / Executive Rooms for weekly & monthly Basis. We have a Service Apartments in Pune Hinjewadi, Wakad, PCMC, Baner, Aundh, Koregaon Park, Kharadi, Magarpatta City,Viman Nagar, Kalyani Nagar. We manage company Guest House or Corporate Guest Houses like Caretaker , Housekeeping, Kitchen Management, Linen Management and overall support services for guest house management services. We also manage Corporate Housing in Pune provide our clients with the ease of having one point of contact for all of their long term furnished housing solutions, dedicated Service Apartments and Company Guest Houses in Pune.
What our customers says about Us
Our clients are biggest supporters. Would you like to know what our clients think about us? Take a look for yourself in the testimonials below.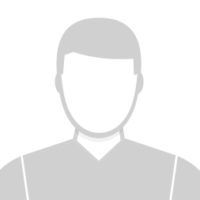 As always superb food & hospitability by Mr. Akshay, Mr. Gajanan and team. Thanks
Mr. Anil Bhatia
Manager (IBM)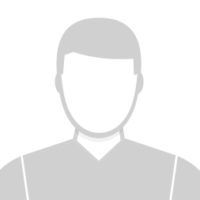 I stayed for one month, the food and housekeeping was excellent. Overall very nice experience
Mr. Sachin Sharma
Mr. Sachin Sharma (Success Wealth Happiness Coaching, Australia)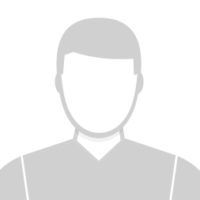 Excellent food, service and courtesy. Super stay. Good.
Dr. Anju Singh (Delhi)
Dr. Anju Singh & Mr. Phool Singh (Delhi)
Why Stay with Us?
Live Innovative Service Apartments in Pune is finest corporate long stay solutions company in Pune.
Fast Internet
100MBPS-300MBPS Wi-Fi internet speed
Breakfast
Healthy Breakfast to start Good day.
Hygines
Cleaning and Hygiene is most priority.
Covid-19 Care
Daily sanitation of the apartments, staff wearing mask, hand gloves and temperature check.
Value for money
We offer value for money corporate stay solutions.
More Space - Less cost
Our cost 20% to 35% less than hotels cost.
Service Apartments in Pune
Your "Home Away from Home"
The demand of service apartments in Pune is growing very quickly and Pune`s service apartments are becoming a well-liked alternative to Hotels. Consequently, the expectations are higher and so we strive to achieve this. Many of our guests say that they get much more space at our service apartments in Pune comparison to a hotels room. Others describe our service apartments in Pune  as 'A Home Away from Home' because our service apartments in Pune  are fully equipped with modern kitchens and beautifully designed living areas, in addition to the luxurious bedrooms. All amenities and services at our service apartments in Pune reach out to our customers' expectations.
If you are a Business Traveler on a tour or a professional on contract with a company, you can't merely seek to stay in a typical Pune`s hotel. Their luxurious accommodations are rather expensive and the best choice for you is to seek out the right service apartments in Pune.  professional demands are well facilitated by service apartments in Pune. You can avail not only private living quarters with a modern kitchen and full office facilities but also you will get best concierge and housekeeping services are also included in our amenities. With a stay at service apartments in Pune, you will understand why this kind of accommodation is best suited for professionals and a working life. From your traveling requirements to office facilities like conference rooms and internet – at Live Innovative Service Apartments in Pune, we ensure that your professional stay in Pune is comfortable as well as not conflicting with your precious office schedule. Contact us today!
A gracious blend of the residential service apartments living , an embodiment of corporate flair, Live Innovative service apartments is the landmark of status. Experience the privileges of being in close proximity to the city business centers, as well as one of the most plush and lively locales. Discover innumerable comforts that make it an ideal choice for corporate   travelers, by offering the better – business stays in Pune. Live Innovative Service Apartments in Pune is also the most contemporary and spacious service apartment , 10 – 15 minutes from the prime business locations. easy accessibility stays gives the location an edge moreover for the business traveler. The Live Innovative Service Apartments is just home away from home is surrounded by various fine-dine restaurants, shopping vistas and an exuberant nightlife.
FAQs About Service Apartments in Pune.
With bespoke services and rejuvenate hospitality
New Dimensions of Home Away From Home & caters to all needs of a Business traveler
Gallery
Live Innovative Corporate Stay Service Apartments Pune
Latest Updates
Service apartments updates
Contact Us
Get In Touch With Us
Services@liveinnovative.com