Welcome to Live Innovative
For many years, We observed that the only option for business travelers was a hotels and often overpriced, without basic business amenities and with very little space to move. An opportunity was identified, to provide business travelers with more space and offer services that make working away from home More Convenient, More Affordable and More Comfortable. From this concept, Live Innovative Service Apartments was born. Our business is a Corporate Service Apartments and Corporate Managed Residence created to meet the needs of business travelers. We offer more space, separate living and sleeping areas, a range of guest services and a friendly face – just a handful of ways we'll make you feel like you never left home. – thanks to an excellent accommodation offering and our loyal and dedicated workforce. Live Innovative Service Apartments has a proven expertise in the area of providing comfortable corporate stay for our clients. We Live Innovative Service Apartments are experts in to provide perfect Corporate Stay solutions,
Looking Corporate Stays ?
We Live Innovative Service Apartment is a popular for Business travelers and Corporate long stays in Pune?
We Live Innovative offer for business travelers, who likes homely feel and atmosphere. If you stay more than a week you will need homely food and service apartments can offer you food like a home

Our Service Apartments spread across Pune, Our Service Apartments are fully furnished with Fast Internet, Daily Housekeeping, Daily Linen Change,

Most business travelers consider high speed internet access as one of the most important criteria in their accommodation for work. All our service apartments in Pune have dedicated high-speed wi-fi internet connections having speeds of 100MBPS+

Live Innovative offer LED Tv with Tatasky with your favorite channels to enjoy your free time with entertainment

Live Innovative Service Apartments in Pune can be your host if you're on-business travel with family. We offer Room Booking in Serviced Apartments, 3 Bedroom, 4 Bedroom, 5 Bedroom Service Apartments in Pune, Our Service Apartments offer you community living in an informal, relaxing and homely environment

One of the most important factors on your stay is location, Live Innovative service apartments operate in prime location of Pune, Like Hinjewadi, Baner, Kalyani Nagar, Kharadi, Viman Nagar. We always do our service apartments in prime and safe areas to get Transport, Daily needs and Entertainment easily.

Live Innovative Service Apartments in Pune provider of Corporate Stays for SMB, Global MNC. We specialize in to providing Fully furnished Managed Corporate Residence as company guest houses in Pune, Long stay expat apartments in Pune, Live Innovative is best for corporate accommodation in Pune.
What our customers says about Us
Our clients are biggest supporters. Would you like to know what our clients think about us? Take a look for yourself in the testimonials below.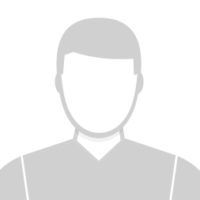 As always superb food & hospitability by Mr. Akshay, Mr. Gajanan and team. Thanks
Mr. Anil Bhatia
Manager (IBM)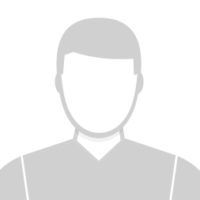 I stayed for one month, the food and housekeeping was excellent. Overall very nice experience
Mr. Sachin Sharma
Mr. Sachin Sharma (Success Wealth Happiness Coaching, Australia)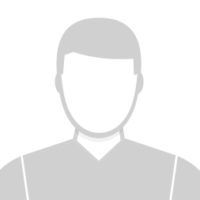 Excellent food, service and courtesy. Super stay. Good.
Dr. Anju Singh (Delhi)
Dr. Anju Singh & Mr. Phool Singh (Delhi)
Why Stay with Us?
Live Innovative Service Apartments is a finest company in Pune for Corporate long stays.
Fast Internet
We provide 100MBPS-300MBPS broadband Wi-Fi Internet to our guests.
Food
We offer homely testy food for your good health.
Hygines
Cleaning and Hygiene is our most priority.
Covid-19 Care
Daily Apartments/room sanitation, temperature and oxygen level monitoring,
Value for money
From last 10 years We offer value for money corporate stay solutions
More Space - Less cost
Service Apartments cost 25% to 35% less than hotels cost
Service Apartments in Pune
Your "Home Away from Home"
The demand of service apartments in Pune is growing very quickly and Pune`s service apartments are becoming a well-liked alternative to Hotels. Consequently, the expectations are higher and so we strive to achieve this. Many of our guests say that they get much more space at our service apartments in Pune comparison to a hotels room. Others describe our service apartments in Pune  as 'A Home Away from Home' because our service apartments in Pune  are fully equipped with modern kitchens and beautifully designed living areas, in addition to the luxurious bedrooms. All amenities and services at our service apartments in Pune reach out to our customers' expectations.
If you are a Business Traveler on a tour or a professional on contract with a company, you can't merely seek to stay in a typical Pune`s hotel. Their luxurious accommodations are rather expensive and the best choice for you is to seek out the right service apartments in Pune.  professional demands are well facilitated by service apartments in Pune. You can avail not only private living quarters with a modern kitchen and full office facilities but also you will get best concierge and housekeeping services are also included in our amenities. With a stay at service apartments in Pune, you will understand why this kind of accommodation is best suited for professionals and a working life. From your traveling requirements to office facilities like conference rooms and internet – at Live Innovative Service Apartments in Pune, we ensure that your professional stay in Pune is comfortable as well as not conflicting with your precious office schedule. Contact us today!
A gracious blend of the residential service apartments living , an embodiment of corporate flair, Live Innovative service apartments is the landmark of status. Experience the privileges of being in close proximity to the city business centers, as well as one of the most plush and lively locales. Discover innumerable comforts that make it an ideal choice for corporate   travelers, by offering the better – business stays in Pune. Live Innovative Service Apartments in Pune is also the most contemporary and spacious service apartment , 10 – 15 minutes from the prime business locations. easy accessibility stays gives the location an edge moreover for the business traveler. The Live Innovative Service Apartments is just home away from home is surrounded by various fine-dine restaurants, shopping vistas and an exuberant nightlife.
FAQs About Service Apartments in Pune.
"All MNC`s, top IT, Industries other companies like IBM, Oracle, Accenture, Genpact, TCS, Tech Mahindra, CTS, Infosys, Kirloskar, and many more companies are looking first preference service apartments for their employees short and long term stay. Service apartments are most popular is Indian Cities Like Pune, Mumbai, Navi Mumbai, NCR, Bangalore, Chennai, Hyderabad, Kolkata, Bhubaneswar, Vizag, Mangalore, Ahmadabad, Indore. For long stays guests require homely food and atmosphere and only residential service apartments only fulfil the requirements.
Service apartments in Pune are ideal for customers who want a home-like environment. Service apartments are also better than budget hotels in some respect as they have large spaces as well as self-cooking facilities and homely food services. The advantages of service apartments in Pune are travelling in Pune for long periods. In fact, a number of corporate travelers choose to stay in service apartments for periods  short stays to up to  2 years also. Business travelers or companies choose to  book service apartments over regular apartments as it allows them to focus on their careers without having to worry about the day to day work related to staying in a rented apartment. Service apartments reduce the hassle of arranging for various things like wi-fi, housekeeping, furniture, utilities, cable, Cook, Housekeeping, etc. The cost differential of renting a regular flat versus a service apartments is a difference but you will get all the daily need service without hassle.
A service apartments (also known as a serviced apartments or an extended stay apartments, Apartment hotels) is a fully furnished apartment with maid services available for short and  long-term stay, providing hotel-like amenities such as room services, Bed and Breakfast, A/c Room with attached washroom, Wi-Fi, Leaving room, Dinning room, kitchen or Cook services, Housekeeping services, daily linen change services and Dining area. Service apartments is a best option for corporate long stay guest, companies frequent travelers, Business or deputation travelers and corporate families.  as Home Away From Home services. 
First your stay length – If coming for Business stay for  2-3 days, then the the cost advantages are very low. But, the cost difference can be as much as 20% to 35% if coming for one month/monthly or more  . Not only the tariffs lower, but service apartments in Pune  are charge GST 12% only. Hotels charge higher 18-28%.The number of business travelers – The cost difference for the single traveler or family travelers may not be very large for a short duration (1-3 days). But there is a big saving on per head basis if you are travelling in a group for long stay project. The advantages IS more space but less cost  are of course a given. Food – There is a 50-60% cost advantage of homely made food with "Thali" basis meals versus ordering in from the restaurant of an expensive hotel and we cant eat daily more oily food . Some service apartments in Pune come with kitchens that give you the ability to cook your own meals but for long stays guest only. In addition, most of the service apartments in Pune provide complimentary breakfast and all meals and laundry facilities.
We Live Innovative Service Apartments are Standard, budget and corporate stay service apartments in Pune. We can be fantastic for your long stay vendor in Pune. You will get home like sense while staying here as all the facilities will be supplied at reasonable prices. You don't need to take a lease or pay high rent. Publication anytime and enjoy the luxuries. Service apartments are becoming specific as an option when moving personnel or as a possibility to hotel accommodation for frequent business travel, particularly if a stay of more than a couple days is essential. However, as a means of offering momentary corporate accommodation, the service apartments will take on a completely new role. We Live Innovative Service Apartments in Pune are experts in to provide perfect Corporate long Stay solutions, 2/3/4/5 BHK Service Apartments in Pune for long stay and Standard / Executive Rooms for weekly & monthly Basis.
The benefit of using service apartments in Pune :
First cost per head – We will see cost per head can be 20-50% cheaper as service apartments can accommodate 1-2 guests per room and 3-6 guests in 3BHK service apartment, 2-4 guests  in 2BHK service apartments, 4-8  guests in 4BHK service apartments and 5-10 in 5BHK service apartments  versus only 1-2 in typical hotel rooms.
Flexibility – Service Apartments are a lot more flexible when it comes to cancellations, early check-ins, late checkout, free Wi-fi, parking and a whole lot of other services.
Space – Experience 20-40% more space for the same cost as a hotel room and cooking facility for long stay– Cook your own meals and don't rely just on just the hotel's (at times expensive) food.
Scope : India is a booming IT sector and need of longer stays in budget rates is criteria . You can find mostly 2/3/4/5 BHK Service apartments in India to cater short stay and long stay, per room night bookings, long stay deputation/Projects stays, Single rooms or sharing rooms  sharing basis and its a best alternate to rooms for long stays to expensive hotels. Some companies offer Studio and 1 BHK Service apartments for a business stay with family or for privacy stay.
Live Innovative service apartments has proven expertise in the area of providing comfortable corporate stay for our clients for the last 10 years. We provide perfect Corporate Stay management services 2/3/4/5 BHK Service Apartments in Pune for monthly basis & Standard / Executive Rooms for short stay & Long stay basis.
With bespoke services and rejuvenate hospitality
New Dimensions of Home Away From Home & caters to all needs of a Business traveler
Latest Updates
Service apartments updates
Special Offers
Corporate Long Stays, Dedicated Guest House and daily meal offers.