Guest House Management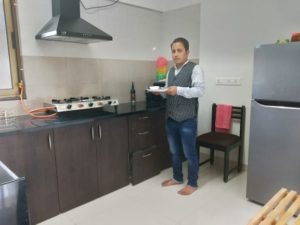 We at "LIVE INNOVATIVE" can provide you our knowledge and functional expertise to manage your company guest house.
The provided Guesthouse management services, care taking and housekeeping services for company guest houses in Pune India We work to ensure your guest's stay is supremely comfortable and rewarding, allowing you to focus on the things that matter most to you.
Our management of corporate guest houses focuses on all minute details, promising a comfortable stay and a delightful experience for the corporate guests. Our expertise covers every aspect of Guest House Management. We manage the care taking of company Guest Houses or Transit Houses round "O" clock with well-trained professional in-house cook and housekeeping personnel with quality food and housekeeping services with VIP standard.
Our housekeeping standards are the same, as you would find at any well-known hotel brand. When your employees are required to stay in a remote location, one of the most productive things you can do for them is to provide a good night's rest. We will following points.